A few known RODRIGUE or descendants of RODRIGUE
Unfortunately, the number of bearers of the name RODRIGUE who have or had a certain fame is somewhat reduced. I want to present some of them in this page, as well as other personalities closely related to RODRIGUE.
If you know of other Rodrigue who have left their mark on their society, do not hesitate to let us know of them and, if it possible for you, give us some details of their life and deeds.
---
Norbert Rodrigue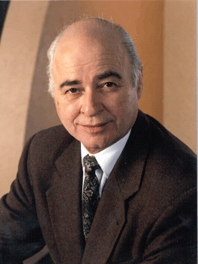 Norbert Rodrigue is a Quebec trade unionist whose fame was particularly important in the 1970s. He has been president of the Confederation on National Trade Unions (CNTU), one of the three largest trade unions in Quebec, after having led its Social Affairs Federation. He then has been head of the Health and Welfare Council (1997-1998), and President of the Québec Office for Handicapped Persons from 1999 to 2006.
---
Jacques Michel (Jacques Rodrigue)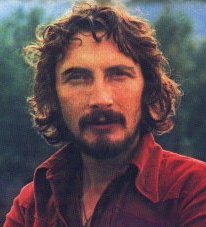 Jacques Michel (b Rodrigue). Singer-songwriter, b Ste-Agnès-de-Bellecombe, near Rouyn, Que, 27 Jun 1941. At 16 he sang in cabarets in his region, performing songs by Gilbert Bécaud, Charles Aznavour, and Mouloudji to which he gradually added his own compositions. In 1965 he took part in a show starring Muriel Millard at the Comédie-Canadienne in Montreal, and the same year he won the chanson trophy of the Montreal Festival du disque with 'Je retourne chez moi.' It was the song 'À cause d'une fleur' that brought him wide recognition, winning the special prize of the jury of the 1969 Festival de la chanson québécoise. The following year he won the Grand Prix de la Communauté radiophonique des programmes de langue française in Spa, Belgium, for his song 'Amène-toi chez nous' and a second prize at the Tokyo International Song Festival for 'Un nouveau jour viola se lever'. He appeared at Le Patriote annually 1971-7, at the Théâtre du Nouveau-Monde in Montreal in 1973, at the Grand Théâtre in Quebec City, at the NAC and at the PDA in 1971, 1973, 1975, 1976, 1978, and 1979. He also toured the Maritimes 1971-2 and Ontario in 1971, 1975, and 1978. In 1972 he sang at the St Lawrence Centre, Toronto. In 1974 he founded a production management firm, Les Productions Rojamic. He has taken part in many CBC TV variety shows, including 'Zoom' (1973), 'Vedette en direct' (1974, 1976, 1978), 'Dimanshowsoir' (1977), and 'Les Beaux Dimanches' (1978). He appeared in 'Tête d'affiche' (1977), a series at Télé-Métropole where he also hosted 'Les Lauréats des découvertes (1978, 1990, 1991). Jacques Michel left the stage in 1986 but continued to write songs for Martine Chevrier, Nicole Martin, Johanne Blouin and Nathalie Simard. Since then he has also pursued a career as an idea man and script writer for TV. In particular he devised and scripted the children's series 'Le Village de Nathalie' with Nathalie Simard. In language that can be tender or violent, his songs evoke love, friendship, freedom, life, and childhood. Benoît Lavoie has written of his songs (Canadian Composer, February 1975) that 'they last because they are labours of love.' Several have been recorded by Isabelle Aubret (in France), Julie Arel, Pauline Julien, Ginette Reno, and René Simard.
Author Hélène Panneton
Source: The Canadian Encyclopedia, http://www.thecanadianencyclopedia.com/index.cfm?PgNm=TCE&Params=U1ARTU0002364
---
George Rodrigue (1944-2013)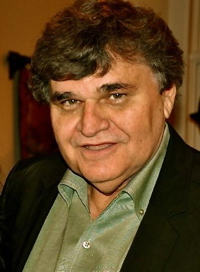 George Rodrigue was a Louisiana painter (he was born in New Iberia, Louisiana) who is widely known in the US. He has created the Blue Dog series, after having made several paintings showing the Cajun people and its environment. He has also had important commissions, like the official poster for the inauguration of the second mandate of President Bill Clinton and Vice-President Al Gore. You can visit George Rodrigue's web site.
---
Laurent Beaudoin
(son of Pierre-Aurèle Beaudoin and Yvonne RODRIGUE)

Laurent Beaudoin, business executive (b at Laurier Station, Qc, 13 May 1938). After earning a BA at Nova Scotia's Collège Sainte-Anne, he became a chartered accountant, and graduated with a Master of Commerce from the Université de Sherbrooke. It was there that he would meet his future wife, Claire, daughter of Joseph-Armand BOMBARDIER, who invented the tracked vehicles for land transport on snow, in his Valcourt, Québec workshop.
Laurent Beaudoin began his career in Québec in 1961 in the accounting firm of Beaudoin Morin Dufresne where he built up a practice over a two-year period. He joined Auto-Neige Bombardier in 1963 as comptroller, became General Manager the following year, and President in 1966. A trail blazer, he saw a future in snowmobiling as a sport, and as of 1967 reoriented the company.
In 1974, he initiated diversification in rail passenger transport thanks to a subway contract in Montréal and subsequent contracts in New York and for the tunnel under the English Channel. In 1986, he oversaw BOMBARDIER's entry into aeronautics through acquisitions: CANADAIR in Montréal; Learjet in the United States; DE HAVILLAND in Ontario; and Shorts in Northern Ireland. Bombardier became the third manufacturer of civil aircraft after Boeing and Airbus, and increased the launching of regional and more comfortable business aircraft in a market that was undergoing massive changes.
Laurent Beaudoin sits on several advisory committees and has received numerous prizes and honorary doctorates. He was named Companion of the Order of Canada (1989) and officier de l'Ordre du Québec (1990). In April 1992, the International Chamber of Commerce gave him the title of International Businessman of the Year for Canada, and in October, the World Trade Institute inducted him into the World Trade Hall of Fame. Laurent Beaudoin is the recipient of numerous national and international awards, among them: the Ernst & Young Lifetime Achievement Award (Quebec, October 2000), and Entrepreneur of the Year awarded by the Canadian Youth Business Foundation. Since June 2000, Laurent Beaudoin has been on the advisory committee of Lazard Canada, and as of 2003, has occupied the position of Chairman of the Board for Bombardier Produits Récréatifs Inc.
Author LAURIER CLOUTIER Reviser: MYRIAM FONTAINE
Source: The Canadian Encyclopedia, http://www.thecanadianencyclopedia.com/index.cfm?PgNm=TCE&Params=A1ARTA0009309
---
Joseph Bolduc (1847-1913)
(son of Augustin Bolduc and Louise RODRIGUE)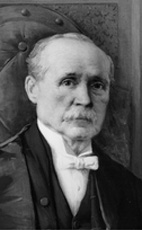 Noted for his geniality, hospitality and fairness, the Hon. Joseph Bolduc was Speaker from 3 June 1916 to 6 February 1922. He is one of the very few Speakers who has been forced to "name" or threaten to eject an Hon. Member.
He was born on 22 June 1847 in the Beauce village of St. Victor de Tring, Quebec. He received his education at College Sainte-Marie and Université Laval, graduating as a public notary in 1874. Throughout his life, however, he was also a successful businessman, farmer and politician.
Mr. Bolduc was an active and popular member of the community in which he was born. Because of his successful efforts to promote a railway line linking St. Victor de Tring with the rest of the province, the Maritimes and New England, and because of his active participation in many local businesses, including the telephone company, he was elected Mayor of his parish and, later, Warden of the County of Beauce. But his desire to serve his community did not stop there.
Two years after graduation he won a by-election in 1876 to represent the riding of Beauce as a Conservative in the House of Commons. He sat in the Commons until 1884, winning successive elections with ever-increasing majorities. His popularity was such that in the election of 1882, he had only two votes against him from among all those votes cast in his and the two adjoining parishes.
Senator Bolduc resigned his seat in the Commons on being called to the Senate on 3 October 1884. As a Senator he became noted for his efforts to improve relations between the people and regions of Canada and for his support of the Navy Bill. Appointed Speaker following the resignation of the Hon. Landry as of 3 June 1916, Senator Bolduc also served as Speaker during the following Parliament. Like his predecessor, he found that the issues which arose during the war years caused an unusual amount of turbulence in Senate debates. No issue was more controversial or caused more heated and passionate debate than the passage and implementation of the Military Service Act of 1917. In an effort to delay conscription at least until after general elections could be held, Senator Choquette moved a motion for the production of papers. In the debate which ensued, Senator Choquette was warned that his line of argument was such as to create excitement in the country and opposition to the operation of the law. When he continued, the Speaker threatened to name him and finally told him to sit down. Although the procedure followed was unconventional and there was some question as to whether Senator Choquette had been named for a discourtesy to the Senate or to the Speaker, there was no doubt in the mind of the Speaker that the Hon. Senator had been named. In this as in other incidents of disorderly debate, Senator Bolduc was able to restore order without the need to entertain a motion for suspension.
By the time of his death on 13 August 1924, Senator Bolduc was one of the last members of the House of whom it could be said that he had been a contemporary, friend or counsellor of every Prime Minister since Confederation, from the Rt. Hon. Sir John A. Macdonald to the Rt. Hon. Mackenzie King.
Reproduced by permission, Library of Parliament/Bibliothèque du Parlement
Source: Speakers of the Senate, http://www2.parl.gc.ca/Sites/LOP/Speakers/Sen/index.asp?Language=E&param=1&id=1af76c37-20ef-4449-a23f-7007cd2a0af8
---
Réal Rodrigue

---
© Réal Rodrigue & Association des Familles Rodrigue, inc.
© Réal Rodrigue & Association des Familles Rodrigue, inc.